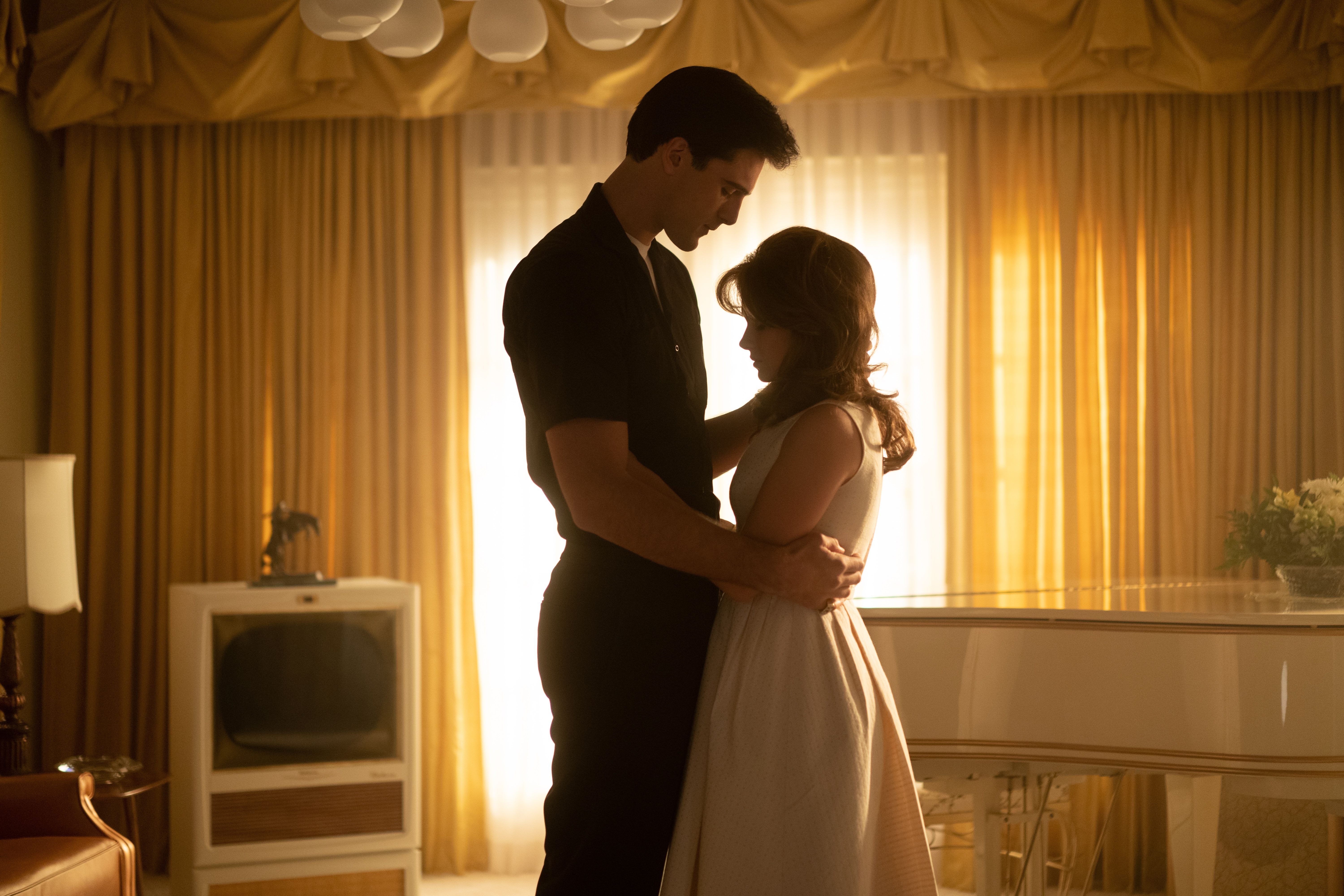 Creating the Sound Identity for Sofia Coppola's Priscilla
November 14, 2023
Nov. 14, 2023
Priscilla, the latest film from Sofia Coppola, was released on November 3, 2023, and has already generated awards buzz. The film stars Cailee Spaeny and Jacob Elordi, and is based on Priscilla Presley's bestselling memoir "Elvis and Me." Company 3 completed the sound mixing on the film from its Toronto studio, led by Senior Re-recording Mixer Steve Foster.
When teenage Priscilla Beaulieu meets Elvis Presley at a party, the man who is already a meteoric rock-and-roll superstar becomes someone entirely unexpected in private moments: a thrilling crush, an ally in loneliness, a vulnerable best friend. Through Priscilla's eyes, Sofia Coppola tells the unseen side of a great American myth in Elvis and Priscilla's long courtship and turbulent marriage, from a German army base to his dream-world estate at Graceland, in this deeply felt and ravishingly detailed portrait of love, fantasy, and fame.
With the film's release imminent, we sat down with Steve and Sound Designer Stephen Barden to discuss their process for creating Priscilla's sound identity.
As with most films, it's essential to create a credible sound language that immerses the audience in the movie, and for Priscilla, this was no different. From the very first conversation with Sofia (when the team visited her on set during production), it was apparent that a vital component of telling Priscilla's story was going to be the contrast between being in Elvis' orbit and the times when she was physically or geographically separated from him. This was something the team had to keep in mind throughout the process.
Steve comments, "Early discussions about sound were primarily had with Sound Designer Stephen Barden about creating two worlds for Priscilla. Her boring, one-dimensional world as an adolescent growing up in a foreign country with her parents, and her enhanced multi-dimensional world with Elvis." Stephen adds, "We found many of the points where sound would help to propel the story and underline the emotions felt by Priscilla. Early in the first reel, when they first meet, Priscilla is swept up in Elvis energetically playing a song on the piano at a lively house party – the guests are dancing, clapping, and singing along. The song's end is punctuated by a cut to Priscilla in school the next day with her teacher droning in the background. That type of sudden change is very satisfying. Still, we also experimented with the sounds from the party and the piano playing drifting off as if it were "in the wind" (which was another of Sofia's earliest descriptions)."
The approach of having Priscilla's world uninteresting and quiet in contrast to the loud and lively world of Elvis helped in distinguishing the two situations in her life. There are also moments of intimacy in the film that sound, or perhaps a lack of it helps show Priscilla and Elvis's deep feelings for one another. Creating a sound identity like this that's true to the time, characters, and director requires a high level of research and understanding before mixing.
Steve notes, "During my first viewing of Priscilla, I was intrigued by Graceland since we would spend a good time of the film in the house. I found the house layout with some research, so I knew the room to room proximity. The living room and music room on the first floor, where Elvis and the Memphis Mafia would hang out until all hours, was right below the main bedroom, so it could be intrusive when required when Priscilla was upstairs alone."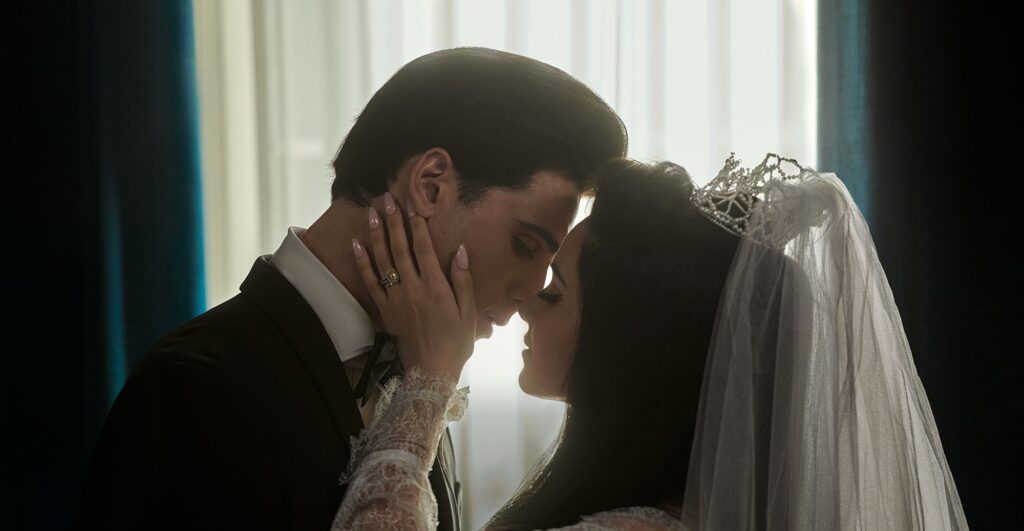 There were also some aspects within the house that the teams needed to replicate, such as the phone conversations between Priscilla in Germany and Elvis at Graceland. Stephen recalls, "These took place only three years after the first transatlantic telephone cables were installed, so we attempted to be as accurate with the nature of those calls as possible, referencing the earliest actual recordings made at the time."
Another crucial part of the film is music and how the music is played in the movie. Sofia is known for anachronistic music choices in her films, which has continued here, but in all other aspects of the soundtrack, the team was faithful to the era's sounds. Stephen explains, "The picture car department was beneficial in providing a great deal of information on all of the period vehicles used in the film, so we were able to cut those tracks with great accuracy to make it sound as if it were coming directly from that car."
Sofia Coppola's comfort with allowing the audience time to absorb a scene permitted the teams to be selective with the soundtrack in several areas. For example, as Steve denotes, "The scene after Elvis left Priscilla in Germany to return to America was a challenge that we all thought worked very well in the end. It's about the passage of time (two years) as Priscilla wonders if she'll ever hear from Elvis again. The music score is a lonely solo piano rendition of "Love Me Tender" while we watch Priscilla open Elvis's records and write him letters while looking at the bracelet Elvis had given her for Christmas before leaving. The challenge was which specific sounds to leave in and which to remove. It was a collaborative "mix room" approach which we all felt very good achieving."
The music and dialogue also contained necessary layers, specifically the "Memphis Mafia." This group of Elvis' friends and family were constantly around to support him. Steve adds, "Dialogue Supervisors Nelson Ferreira and David McCallum did a fantastic job recording additional period-specific dialogue from the actors, so they were always present in the scene when on and off camera. This helped illustrate what Priscilla's life would have been like at Graceland."
When asked about their favorite moment in the film, Stephen comments, "A scene that was a favorite of everyone's on the mix stage and one that comes from choices made by a director and performer during production. A crucial turning point in Priscilla's story takes place in what is ultimately a tranquil scene: Priscilla walks into a room in Graceland and sits on a sofa in a very defeated mood. It is a scene many directors would choose to play with a melancholy score, but Sofia doesn't play any music here. It's eerily quiet – the only elements playing are the room tone and some subtle Foley. At a moment that could ultimately be traced back to a direction given while filming, Cailee Spaeny, playing Priscilla, turns and looks outside through the window."
To conclude, we asked Steve what it was about Priscilla that was so different and provocative; he recalls, "The time working with such a sensitive director as Sofia Coppola made Priscilla a unique experience. So many moments in the film allow the audience to be alone with Priscilla. It is then that we understand what her experience must have been like. Hopefully, our soundtrack enhances that."
Sofia Coppola's Priscilla is available to watch in the US on November 3, 2023, and in the UK on January 1, 2024.