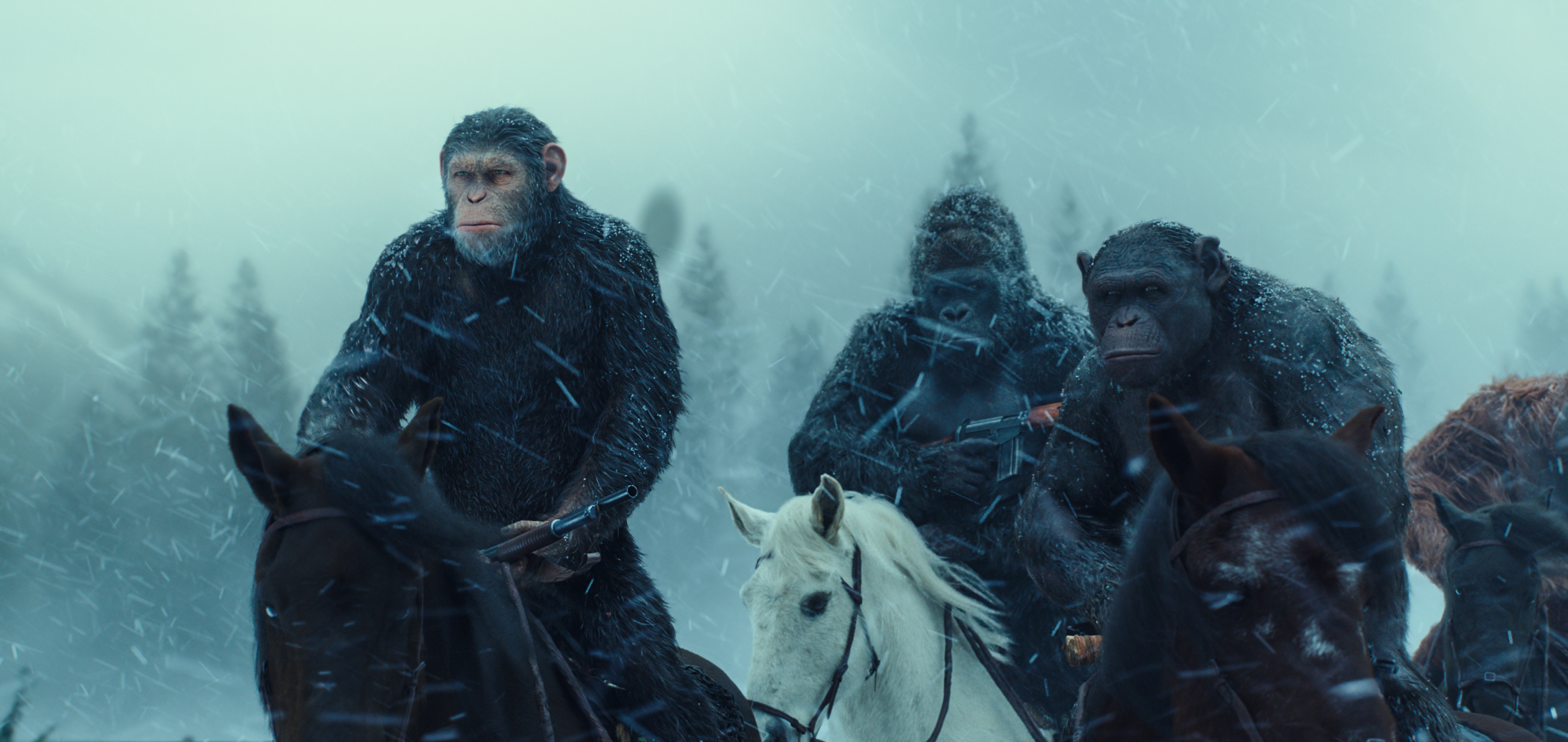 Seeing is Believing: Colorist Shane Harris Checks out War for the Planet of the Apes
July 14, 2017
Jul. 14, 2017
Sometimes when an artist spends many long hours working on a project, their ability to enjoy it as an audience member is diminished. But colorist Shane Harris reports that despite putting more time into the complex grading work required on War for the Planet of the Apes than on any previous film, when he finally went and saw it with his young son and nephew, he was as wrapped up in it as much as they were.
The film, with its beautifully-crafted CG apes and evocative cinematography by Michael Seresin required fine-tuning in the grade to help bring the various elements into a space where the filmmakers, particularly director Matt Reeves, felt that everything came together to feel both 100% real and to reflect the emotional content of every scene. "I know there's 'war' in the title," says Harris, "but it's also very much a drama about relationships. Matt is such a great storyteller. So much of it is conveyed visually. So we spent a lot of time working on it."
He was certainly proud of the work when he was working on it via remote hookup from Company 3's Santa Monica facility to a grading theater on the Twentieth Century Fox lot, and when he delivered the final grade, but he really got to appreciate all the elements when he saw the completed film in a theater. "The kids loved it," he says, "but seeing it myself for the first time with the score and the final mix, I was completely drawn into the story myself!"
Company 3's Paul Carlin handled conform duties on the film.