Building a Dynasty: Anne Boyle on Coloring 'The Blind'
October 5, 2023
Oct. 5, 2023
Long before there was a Duck Dynasty reality show or the trouble that followed the Robertson family at the series' center, there was Phil Robertson, who developed the duck call that built that dynasty. The dramatic feature The Blind from director Andrew Hyatt follows the elder Robertson's (Aron von Andrian) life, from a childhood of extreme poverty in the Louisiana Bayou to his development of the duck hunting device and the enormous wealth it eventually brought him and his family. His life is presented in the film through his religion and quest for redemption, and its setting is bathed in the look and feel of rural Louisiana.
Senior Colorist Anne Boyle, based at Company 3's Vancouver studio, BC, worked with cinematographer Chris Stacey to get the most out of his beautiful location cinematography. "It's incredibly beautiful," she says of how he shot the unique environment of bayous and forest. "They chose the landscape because it's a story about nature being a redemptive force," she says. "From beginning to the end, the filmmakers really embraced that wild landscape to great effect."
Stacey had shot on the Red Weapon with Helium Hawk anamorphic glass and Tokina 1/4 Black Alchemy filters for diffusion. "It's very lyrical," Boyle says of the imagery, "and we decided it needed a very soft, filmic look. I went to Company 3's Color Science department, and they gave me some excellent options for custom LUTs that work with the Red imagery. I experimented with a few of them to find just the right kind of tone."
The '40s and '50s portions of the film "look is particularly filmic," Boyle notes; they have less overall saturation and "a little bit of a bipack feeling," she adds, referring to an early method of manufacturing color film that generally yielded softer images with subdued color representation. "Then, as the story goes more into the '50s and early '60s, we went into a more Technicolor feeling. For the '70s, it has a retro look, like a faded film print with a magenta slant to it. We also added a bit of grain to each part, but in a slightly different way for the different decades."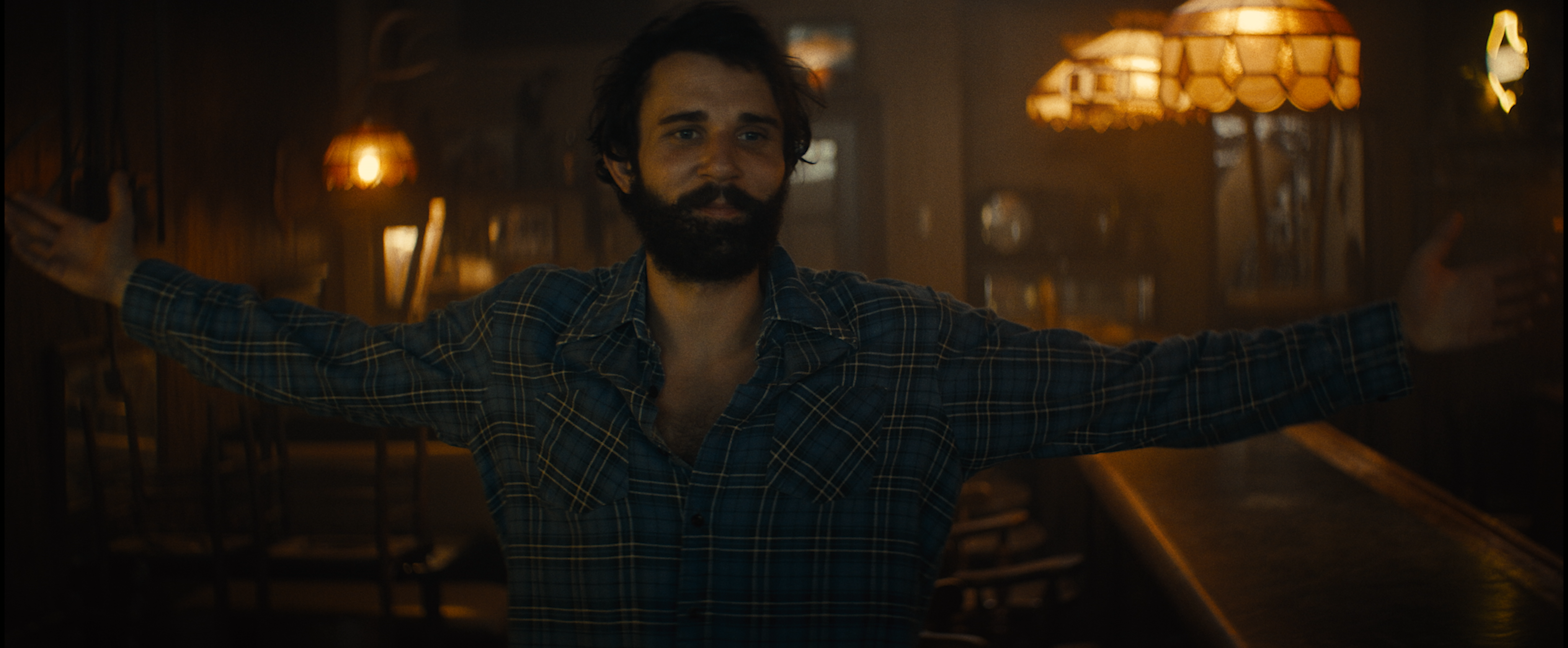 For Boyle, who comes from Ireland and has worked in Amsterdam, Bangkok, and Montreal before settling in Vancouver, the Louisiana landscape was particularly unusual. "It's incredibly beautiful," she says of the region, "full of greens and yellow greens and so much naturalistic beauty. It just feels like a place with a unique identity, and it was very rewarding to be part of the process of putting that on the screen."
The Blind is now playing in theaters.
For more information about the film, click here.