SXSW 2023 | Film & TV Festival
March 21, 2023
Mar. 21, 2023
It's a wrap! After days of screening films and television shows, the 2023 SXSW Film & TV Festival has come to a close. The festival began as an indie event in 1987 and has grown to become a premier platform for introducing new ideas and emerging talent to the world.
With star-studded world premieres like Dungeons & Dragons: Honor Among Thieves and a surprise showing of John Wick: Chapter 4, the festival showcased the best in film and TV. Beyond the glitz and glamour, the festival presented diverse and thought-provoking works, from narrative and documentary features to short films and extended reality experiences, highlighting the power of film and TV to entertain, inform, and inspire with headlining films such as Parachute, Flamin' Hot, and Joy Ride.
As the festival continues to evolve, it remains a hub of innovation and creativity, launching the careers of emerging filmmakers and introducing the world to the next big things in entertainment. Winners of the festival's competitions were announced at the Paramount Theater, and Company 3 proudly contributed to 5 of those projects.
For a complete list of winners, click here.
WINNERS
Parachute
Thunderbird Rising Special Award | Brittany Snow
Special Jury Award for Performance | Courtney Eaton
Janet Pierson Champion Award | Lizzie Shapiro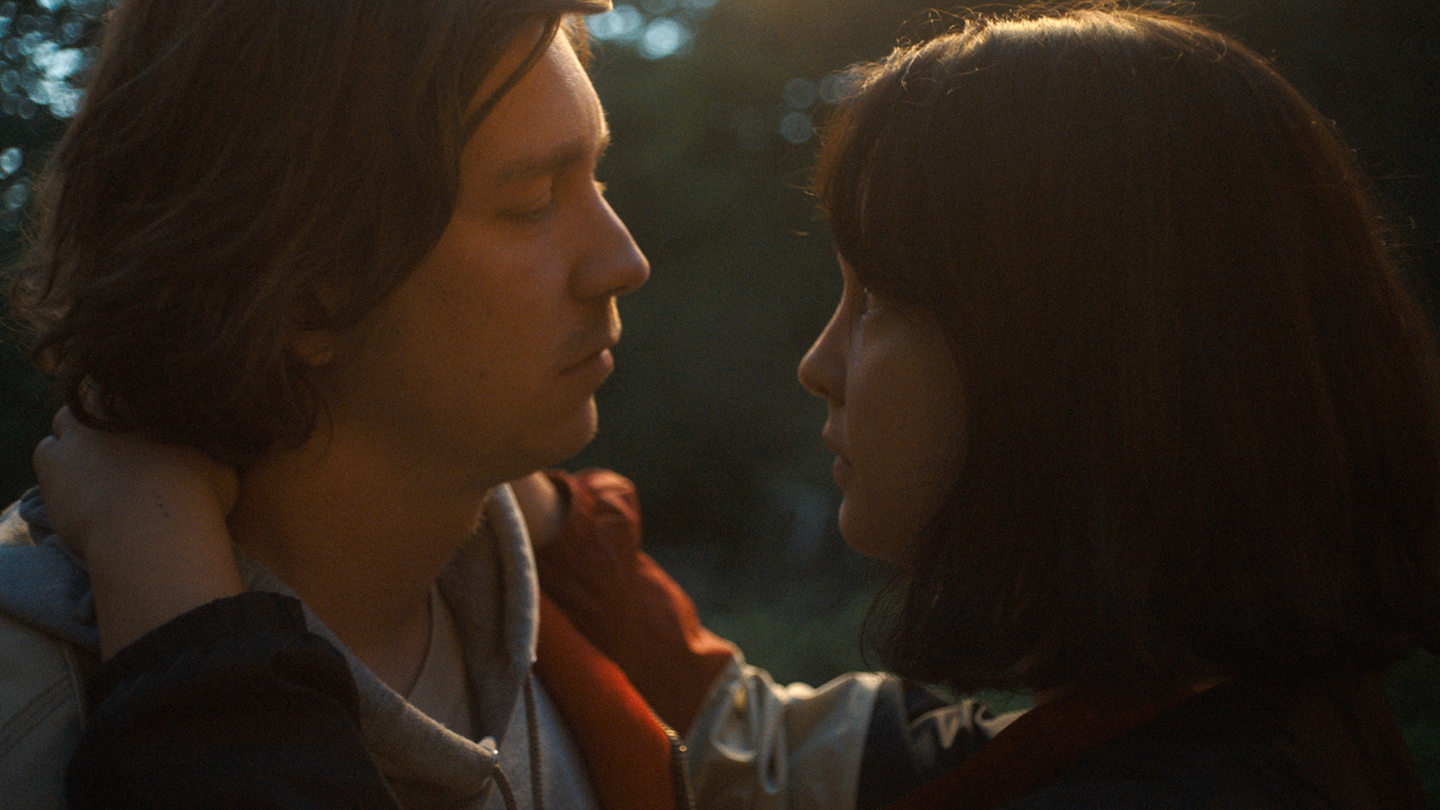 Credits:
Director | Brittany Snow
DP | Kristen KII Correll
Editor | Henry Hayes
Production Design | Michael Mizrahi
Color | Sean Coleman
Company 3, Production | Carl Moore + James Levine
Still: A Michael J. Fox Movie
The Hope Award | Davis Guggenheim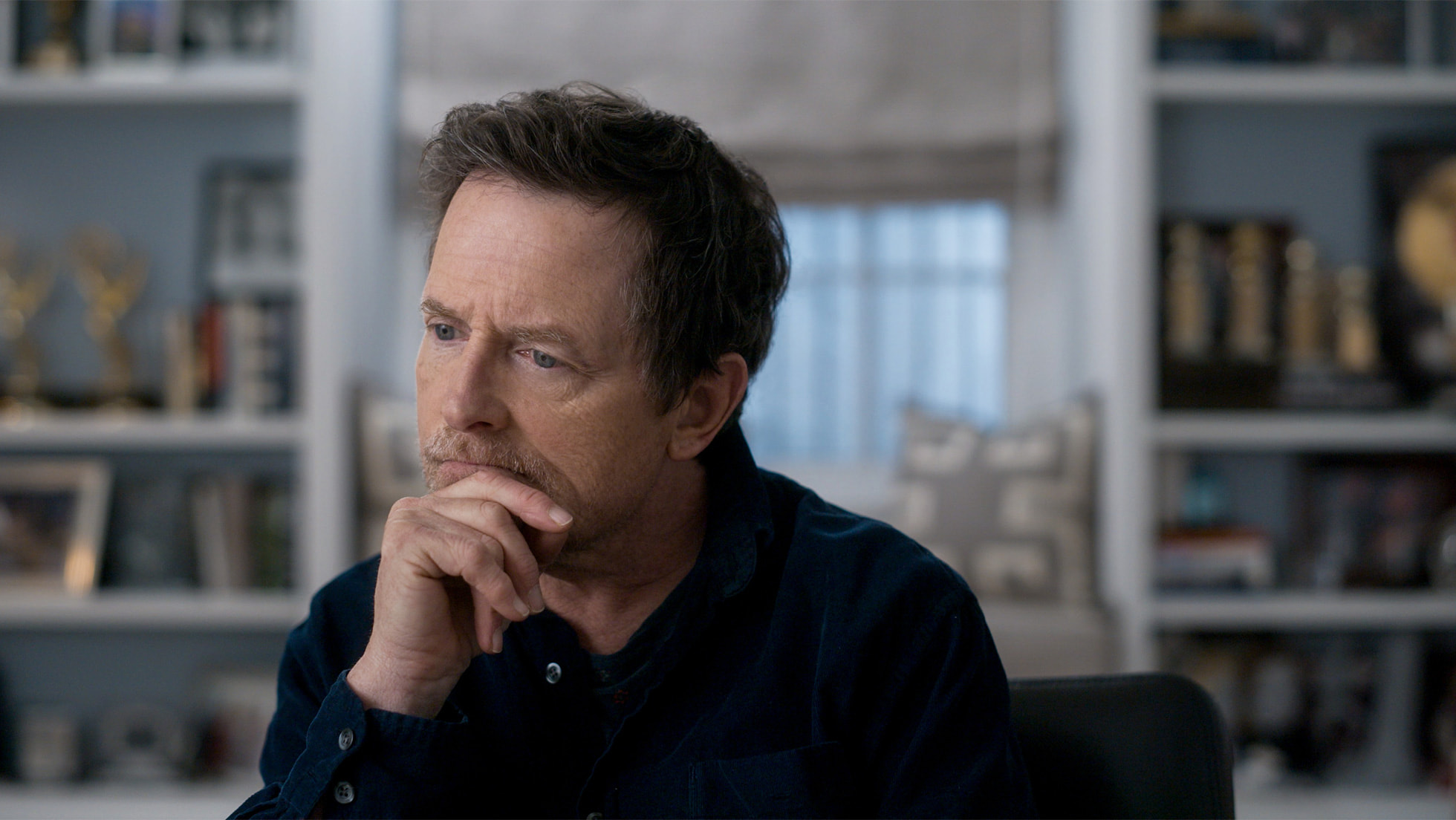 Credits:
Director | Davis Guggenheim
DP | C. Kim Miles
Editor | Michael Harte
Production Design | Mathew Budgeon
Color | Stefan Sonnenfeld
Add'l Color | Adam Nazarenko
Finishing Edit | Jon Diesso
Company 3, Producer | Dawn Landon
Residente | 'This is Not America ft. Ibeyi'
Special Jury Award | Grégory Ohrel
Credits:
Director | Greg Ohrel
DP | Lluis Martí
Production Company | Doomsday Entertainment
Production Design | Linda Naitze Ruiz
Editor | Arianna Tomasettig
Color | Matthieu Toullet (Prior to Company 3)
Flamin' Hot
2023 Audience Award | Headliners | Eva Longoria
Credits:
Director | Eva Longoria
DP | Federico Cantini
Editors | Kayla Emter + Liza D. Espinas
Production Design | Cabot McMullen + Brandon Mendez
Color | Walter Volpatto
Finishing Edit | Chris Doerr
Dailies | Conrado Moreno
Company 3, Producer | Loan Phan
Closing Dynasty
2023 Audience Award | Narrative Shorts Competition | Lloyd Lee Choi
Credits
Director | Lloyd Lee Choi
DP | Christopher Lew
Editor | Ashley Ingbretson
Production Design | Chen-Wei Liao
Colorist | Joseph Bicknell
---
The future of film is on display at the 2023 SXSW Film & TV Festival, with a lineup that showcases up-and-coming storytellers and cinematic trends. From March 10-19, Austin, TX, is the place for film enthusiasts, as everyone from industry icons to ambitious student filmmakers come together to celebrate their passion for storytelling.
The festival officially kicks off today, featuring a diverse range of world premieres, panel discussions, and keynote speeches from leaders in the industry. Company 3 artists contributed to ten projects premiering at the festival, including the opening night film Dungeons & Dragons: Honor Among Thieves. Be on the lookout for other notable films like Flamin' Hot and the potential surprise premiere of John Wick: Chapter 4.
You can view the full 2023 Film & TV Lineup here.
LINEUP
Dungeons & Dragons: Honor Among Thieves
Headliners | Narrative Feature | Opening Night Film
Credits:
Directors | John Francis Daley + Jonathan Goldstein
DP | Barry Peterson
Editor | Dan Lebental
Production Design | Ray Chan
Color |

Stefan Sonnenfeld

Finishing Edit | Joe Ken
Company 3, Production | Laura Geucherian + Philip Marvin
Flamin' Hot
Headliners | Narrative Feature
Credits:
Director | Eva Longoria
DP | Federico Cantini
Editors | Kayla Emter + Liza D. Espinas
Production Design | Cabot McMullen + Brandon Mendez
Color |

Walter Volpatto

Finishing Edit | Chris Doerr
Dailies | Conrado Moreno
Company 3, Producer | Loan Phan
Joy Ride
Headliners | Narrative Feature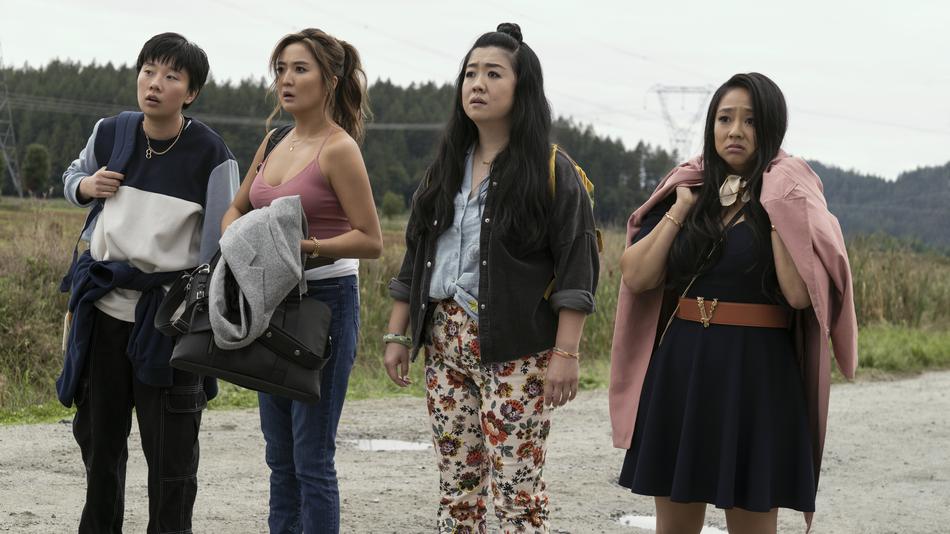 Credits:
Director | Adele Lim
DP | Paul Yee
Editor | Nena Erb
Production Design | Michael Norman Wong
Color | Anne Boyle
Finishing Edit | Yoon Hee Hwang & Roger Wang
Dailies | Mykel Thuncher
Company 3, Producer | Andras Toth
Parachute
Narrative Feature Competition | Narrative Feature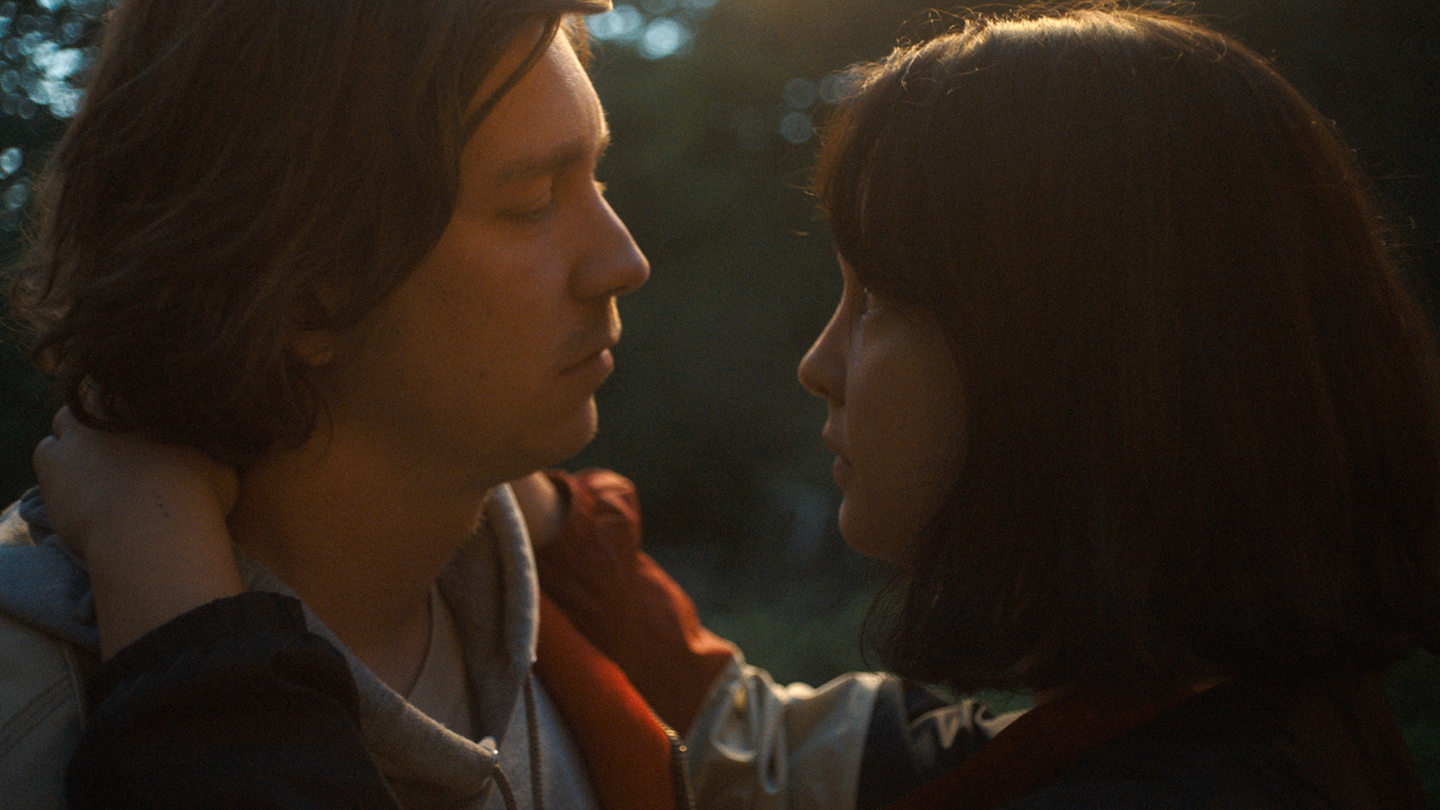 Credits:
Director | Brittany Snow
DP | Kristen KII Correll
Editor | Henry Hayes
Production Design | Michael Mizrahi
Color | Sean Coleman
Company 3, Production | Carl Moore + James Levine
If You Were The Last
Narrative Spotlight | Narrative Feature
Credits:
Director | Kristian Mercado
DP | Alex Disenhof
Editor | Henry Hayes
Production Design | Christopher Stull
Supervising Color | Tom Poole
Color | Dustin Wadsworth
Finishing Edit | Josh Perault
Company 3, Producer | Michael Maida
Bloody Hell
Narrative Spotlight | Narrative Feature
Credits:
Director | Molly McGlynn
DP | Nina Djacic
Editor | Maureen Grant
Production Design | Thea Hollatz
Color | Dave Muscat
Re-Recording Mixers | Lana Marie Hattar + Mark Zsifkvokits
Finishing Edit | Darren Hinchy
Company 3, Producer | Chris Dewolde
The Big Door Prize
TV Premieres
Credits:
Directors | Declan Lowney, Molly McGlynn, Anu Valia, Todd Biermann + Jenée LaMarque
DPs | Adam Silver + Bella Gonzales
Editors | Ryan Brown, Mark Sadlek + Tony Orcena
Re-Recording Mixers | Alan deGraaf, Mark Zsifkovits + Arturo A. Fuenmayor
Company 3, Producer | Shane Allan
Deliver Me
Narrative Shorts Program 2 | Narrative Shorts Competition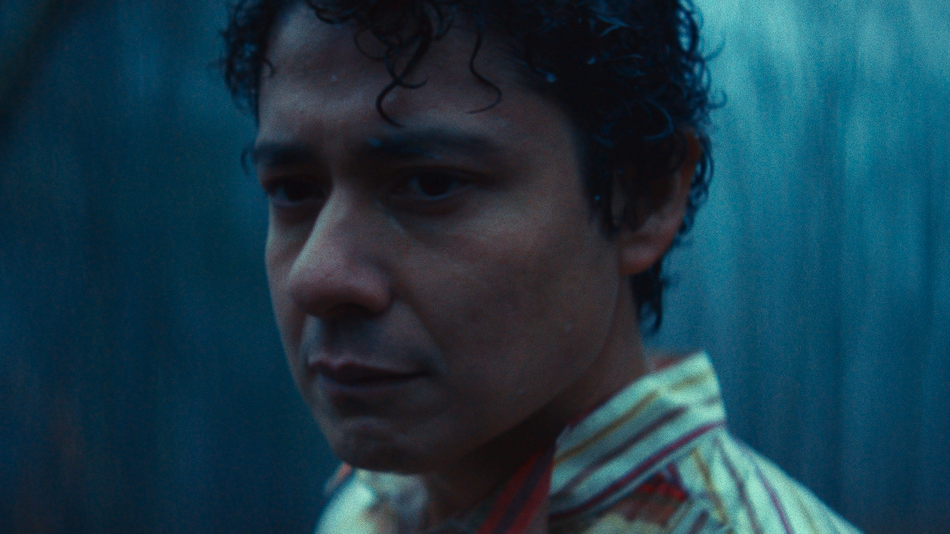 Credits:
Director | Joecar Hanna-Zhang
DP | Sam Motamedi
Editor | Joecar Hanna
Production Design | Rodrigo Munoz
Color | Patrick Devine
Company 3, Producer | Alexandra Garcia Ortiz
The Breakthrough
Narrative Shorts Program 3 | Narrative Shorts Competition
Credits:
Director | Daniel Sinclair
DP | Robert Nachman
Editor | Josh Crockett
Production Design | Brittany Ingram
Color | Jenny Montgomery
Company 3, Producer | Nick Krasnic
Residente | 'This is Not America ft. Ibeyi'
Music Videos Program | Music Videos Competition
Credits:
Director | Greg Ohrel
DP | Lluis Martí
Production Company | Doomsday Entertainment
Production Design | Linda Naitze Ruiz
Editor | Arianna Tomasettig
Color | Matthieu Toullet (Prior to Company 3)